Read on to learn all about virtual assistants and how they can help you achieve your business goals. 
Virtual Assistants: Everything You Need to Know Before Your First Hire
What Are Virtual Assistants?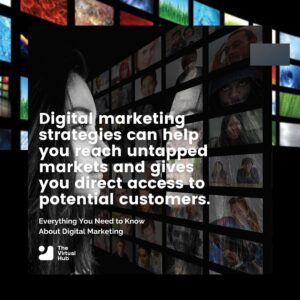 A virtual assistant or VA is an individual who provides certain services for your business from a remote location. Depending on the setup, virtual assistants can work for your business on a part-time or full-time basis. 
Virtual assistant services fall under the wide umbrella of outsourcing. Want to learn more about the history of virtual assistants? Read all about the rise of the virtual assistant.
What Does a Virtual Assistant Do?
VAs have a wide range of skills and expertise. Virtual assistant work can be divided into three broad categories:
Administrative Support

Marketing Support

Systems Support
Many VAs specialize in providing administrative support. Just like a regular administrative assistant, they are pros at administrative tasks like:
Data entry 

Inbox management

Phone calls 

Calendar management

Schedule meetings

Making travel arrangements
You can definitely count on your VA's organizational skills. They are quite flexible too, so you can talk to them about other specific tasks you want them to do. 
Marketing support covers a wide range of skills and tasks. Here are a few marketing services your virtual assistant can provide: 
A VA marketing specialist can help you upscale your marketing and social media strategy. 
A system support specialist can help you implement your business processes including customer relationship management. For example, a VA can help you build membership sites to encourage customer loyalty. 
They can also help boost your business' helpdesk and customer service. System support specialists are familiar with different business software and programs. They can help you maximize programs like Ontraport, MailChimp, and Zapier. 
These are just a few examples of what a VA can do for your business. But this barely scratches the surface. 
Do you want to learn more about virtual assistants? Read about important VA qualities and the other services they can offer. 
How Are Virtual Assistants Different From Regular Employees? 
There are key differences between regular employees and virtual assistants. Most regular employees physically report to work. 
VAs work remotely from home. Thanks to the internet, virtual assistant jobs aren't limited to your locality. In fact, many of them are off-shore VAs. 
In many cases, regular employees are also full-time employees. On the other hand, VAs offer more flexible employment set-ups. 
Many business owners hire a VA on a need-to-need basis. VAs can work between 20-40 hours each week. 
Who Hires Virtual Assistants?
Many businesses can benefit from hiring a VA. VAs offer the following advantages: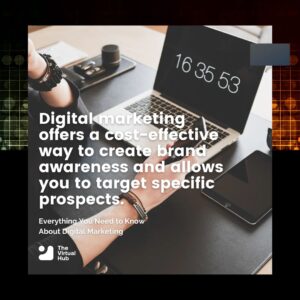 More cost-effective than hiring a full-time employee.

Helps free up your time. 

Lightens the workload of on-site employees.

Reduces the need to train in-house employees.

Helps streamline business processes. 

Improves customer service. 

Minimal commitment.

Increases productivity. 
That's why more successful companies are turning to VAs. It's not just big companies either—entrepreneurs outsource work to virtual assistants too!
Why Should You Hire a Virtual Assistant for a Startup?
Startups and small business owners usually have fewer resources than larger, established businesses. There's a lot of work to do when you're starting a business. 
More often than not, a startup team will be stretched out too thinly. It isn't uncommon for them to juggle multiple roles and tasks. 
Unfortunately, there's only so much you can do in a day. Many startup teams often struggle with time management. It's also important to give you and your team regular time off to recharge and avoid burnout. 
Hiring a virtual assistant can help address some of these startup issues. Hiring a virtual assistant usually costs less compared to onsite employees. 
You can outsource a wide range of tasks to help lighten your team's load without breaking the bank. That way, your personal life doesn't have to take a backseat to your business. 
How can virtual assistants help startups succeed? Read how this business owner expanded her business with the help of offshore VAs. 
How Much Do You Pay a Virtual Assistant?
Virtual assistant fees will depend on the following factors: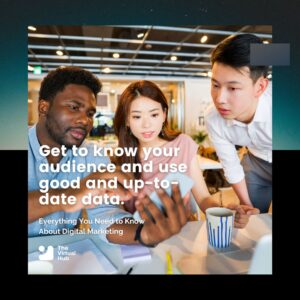 Skillset.

Specialists who have more training may have higher rates compared to generalists. 

Number of working hours.

Depending on your need, you may opt for a part-time or full-time VA. Many business owners start with

20 hours each week

and gradually increase the VA's working hours. 
Another common question asked is: how do you pay a virtual assistant? Paying your VA is simpler if you hire them through a VA company. 
The VA company takes care of remitting their pay and benefits. There's also more accountability when you hire through a VA company because they screen, train, and monitor the VAs.
There are also VAs that operate as independent contractors. When you engage with freelance VAs, you need to spend some time negotiating their rates and work hours. 
So freelance VA rates will vary. Some may charge an hourly rate and others might charge on a per-project basis. 
Freelance or company-based—what's a better experience? Learn more about the differences between VA companies and freelancers. 
How Can Virtual Assistants Boost Productivity?
VAs can help companies boost their productivity. By hiring a VA, you aren't only getting an extra set of hands. 
You're hiring highly skilled individuals who are trained to automate and streamline processes. A good VA will know how to maximize productivity apps and help make sure that everyone's on the same page. 
Administrative and busy work are inevitable in any business, but you don't need to be weighed down by it. A VA can take over so that you can spend more time following leads and growing your business.
Once you find the right fit, you may be surprised at how much your VA can do for you and your company. They can help you take your business to the next level. 
Looking for more ways to get the best from your virtual assistant? Here are some work tips you can try.
How Do You Hire Your First Virtual Assistant? 
But before you begin the hiring process, it's important to know what you need help with. It's helpful to list down all of the tasks or outcomes you want to delegate to your VA. 
If you can, try to prepare a detailed job description. Having clear expectations from the get-go will help facilitate the hiring process.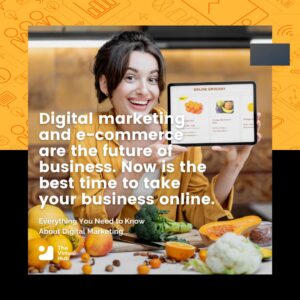 If you're hiring a freelance virtual assistant, you'll need to take charge of the screening and application process. You will also have to iron out other details before you finalize their engagement. 
A virtual assistant company can help simplify the entire onboarding process. First, they've already screened and trained the VAs. 
After sending in an inquiry, a representative from the VA company should get in touch with you to set a meeting. During the meeting, they'll try to get a good sense of your needs. 
They'll use that information to match you with one of their in-house VAs. On top of that, a good VA company should continue to provide support through the entire onboarding process. 
During the onboarding process, don't forget to set up your business security systems. That way, your VA can access what they need. 
Are you interested in learning more about the VA hiring process? Here are some killer strategies you can use to successfully hire your first VA. 
How Do You Manage Virtual Assistants?
Managing remote employees can be a little different from managing on-site employees. Business owners have to be comfortable with delegating and remote supervision if they want to hire a VA. 
Here are a few management tips you can try with your VAs:
There are challenges in managing virtual employees or teams, but having the right technology is helpful. Email, Instant messaging, video conferencing, and project management apps make it infinitely easier to manage remote employees. 
Other Blog Posts That You Might Like